Hold onto your hats – June TV is packed to the gills.
Holy Jebus there is a ton of new and returning TV coming out in June (thankfully July is light). Still, hope you've cleared your calendar of BBQs and outdoor family time because the action is happening on the small screen, including the television return of Oprah (!), OJ Simpson (!!), the awful(ly talented) ladies of the award-winning UnREAL and one of the best shows on TV that no one is watching (Kingdom).
As always, shows marked with a ** are those we're watching.
June 1
Cleverman S1 (Sundance)**
What is it?  An Australian action/drama based on Aboriginal mythology, Cleverman is set in the near future where creatures known as Hairypeople live among humans as outcasts despite boasting superior physical powers.
Why should you care? Even if some of the "creature" effects don't look totally realistic, genre television is a bit of a unicorn in Australian television (the Aussies tend to favour period crime series and reality television) so this is pretty unique. Cleverman looks like a more serious take on the same concept as the UK series The Aliens, in that both tackle issues of race, class and imprisonment. It looks very topical.
# of episodes: 6
When does it debut? Wednesday, June 1 @ 10pm
Kingdom S3 (DirecTV)**
What is it? The continued adventures of one of the most dysfunctional families on TV: MMA boxers who fight out their feelings rather than talk about them. Last season ended with 1) the break-up of Alvey (Frank Grillo) and Lisa (Kiele Sanchez) after he cheated/went on a bender/drove his friend to suicide, and mom Christina (Joanna Going) back on the sauce so the parents are hot messes. Meanwhile youngest son Nate (Nick Jonas) remains a closeted mess. When crazy middle son Jay (series MVP Jonathan Tucker) is the most stable member of the family, you know things are messed up.
Why should you care? On the surface, the series looks like a low-budget testosterone series, but disconcerting viewers will discover that Kingdom is to MMA fighting what Friday Night Lights was to football. Sure, there are fights, but the real drama is how these people hurt each other emotionally. The series is one of TV's best kept secrets and more people need to tune in.
# of episodes: 10
When does it return? Wednesday, June 1 @ 9pm
The Night Shift S3 (NBC)
What is it? The further hospital adventures of…summer's favourite medical series? We don't watch but this certainly looks like the NBC version of Grey's Anatomy.
Why should you care? If you're a fan of the series, you've waited over a year for the return of Dr. Callahan (Eoin Macken) and co. Night Shift has been a strong summer utility player for the peacock network, so it should continue to do well as long as viewers haven't forgotten it in the interim.
# of episodes: 15
When does it return? Wednesday, June 1 @ 10pm
June 2
Beauty and the Beast S4 (The CW)
What is it? The final season of The CW's "hot monster" show, featuring a predictably attractive cast of white folks. Basically this is your 2010s version of Dark Angel.
Why should you care? The series has survived numerous assassination attempts, so someone has to be watching (apparently Beauty & the Beast is quite popular internationally; robust sales on the world stage have kept it alive domestically). However you feel about the silliness of the execution, now that the show is entering its final season, presumably there's a desire to see how things wrap up.
# of episodes: 13
When does it return? Thursday, June 2 @ 9pm
June 3
Outcast S1 (Cinemax)**
What is it? The latest comic book-based series from The Walking Dead creator Robert Kirkman centers on a man (Patrick Fugit) who has been plagued by demonic possession for his entire life.
Why should you care? The word on the street is that the series is genuinely frightening, which is evident in the trailers, which have done a great job of selling the horror. Cinemax must believe the hype: the show was renewed for S2 months before its debut, which is a pretty solid vote of confidence. Definitely worth a look, especially in the wake of disappointingly un-scary recent series like Damien.
# of episodes: 13
When does it debut? Friday, June 3 @ 10pm
June 5
Feed The Beast S1 (AMC)
What is it? Ummm…same as last month when it was originally scheduled to debut?
Why should you care? Cable prestige + the combination of Schwimmer, Sturgess and AMC.
# of episodes: 10
When does it debut? Sunday, June 5 @ 10pm (Airs Tuesdays afterwards)
June 6
Angie Tribeca S2 (TBS)
What is it? The further silly slapstick / punny adventures of Angie Tribeca, a veteran of the Los Angeles Police Department's elite RHCU (Really Heinous Crimes Unit). This marks TBS' attempt to mount a two season per year model.
Why should you care? The show's Airplane humour is definitely not for everyone, but S2 has a pretty great roster of guest stars (in addition to series regulars Rashida Jones, Jere Burns et al): James Franco, Heather Graham, Maya Rudolph, Rhys Darby, Ed Begley Jr., Danny Pudi, Busy Philipps, Mary McCormack, Noah Wyle, Eriq La Salle, Kevin Pollak, and Joe Jonas (because…sure).
# of episodes: 10
When does it return? Monday, June 6
Devious Maids S4 (Lifetime)
What is it? A telenovela created by Marc Cherry (Desperate Housewives) about maids working for powerful LA families, featuring a who's who of Latina actresses.
Why should you care? Like most series in their later seasons, you're likely already a fan of the series or you're not particularly interested in this show. Telenovelas have gained a lot of traction with North American audiences in recent years and Devious Maids is right up there with the best of them (well, the English ones at least). Plus: all of the S4 episodes titles are cleaning puns, so that's fun, right? Bueller?
# of episodes: 10
When does it return? Monday, June 6 at 9pm EST
Rizzoli & Isles S7 (TNT)
What is it? A semi-procedural crime drama featuring Angie Harmon and Sasha Alexander as crime solving detective / medical examiner that looks like Castle with subtle lesbian nuances.
Why should you care? The viewers who love Rizzoli & Isles LOVE the series, and the fact that it's about to kick off S7 is no mean feat. This will also be the show's final year, so it is sure to be a popular choice for fans who have stuck around for 92 episodes.
# of episodes: 13
When does it return? Monday, June 6 at 9pm EST
UnREAL S2 (Lifetime)**
What is it? A drama/mockumentary that takes aims at the behind the scenes drama of a Bachelor-style reality series. S2 eclipses its satirical target in terms of progress by casting a <gasp> black bachelor (Agents of SHIELD's BJ Britt).
Why should you care? It's not hyperbole to suggest that this show (along with USA's Mr. Robot) shocked the hell out of critics and audiences last summer. No one had any faith that Lifetime had the capacity to deliver an intelligent, interesting and hilariously black comedy series. The fact that UnREAL features not one, but two amazing female leads (Constance Zimmer and Shiri Appleby) who are strong, smart and sexy is a feather in this series' very prestigious cap. This is Must Watch TV.
# of episodes: 10
When does it return? Monday, June 6 at 10pm EST
Casual S2 (Hulu)**
What is it? A (dark? tragic? bemusing?) dramedy about the ups and downs of recent divorcé Valerie (Michaela Watkins), her commit-phobic brother Alex (Tommy Dewey) and her daughter Laura (Tara Lynne Barr), with whom she has too much of a Gilmore Girls parenting style. S2 will presumably deal with the family fallout of S1, which saw Valerie sleep with Laura's crush
Why should you care? S1 flew under the radar, despite its pedigreed cast (Watkins is great as the not-so-capable shrink) and creator (exec producer Jason Reitman who knows a thing or two about f*cked up white middle class folks). While the series isn't quite in the pantheon of great TV about dysfunctional families (see: Transparent) it has a great deal of heart,and wit, which makes it well worth checking out. If you need some external validation, Casual was also nominated for an Emmy in its first year.
# of episodes: 10
When does it return? Tuesday, June 7 at 3am EST (2 episodes, followed by 1 weekly)
June 11
Hell on Wheels S5B (AMC)
What is it? The final season of AMC's historical drama about the creation of the US' first transcontinental railroad.
Why should you care? Hell on Wheels never really gained the critical acclaim of other AMC series (see also: last month's return of TURN, which got zero tongues wagging). As with other concluding / old in the teeth shows, this final season of Hell On Wheels is likely cause for celebration among fans of the series and of little interest to most everyone else.
# of episodes: 8
When does it return? The second half of S5 begins on Saturday, June 11 at 9pm EST
OJ: Made in America (ABC/ESPN)**
What is it? A four-part / eight hour documentary look at the life of O.J. Simpson, including his childhood, his sports career and (of course) that infamous little murder trial
Why should you care? For all those missing a weekly dose of OJ Simpson now that American Crime Story is kaput, ESPN has you covered! This look at the Juice is an extension of ESPN's regular 30 for 30 series, but encompasses a much broader swath than the dramatized FX take from earlier this year. Take a look at that trailer, though – it looks outstanding. The reviews are even better.
 # of episodes: 5
When does it debut? Saturday, June 11 at 9pm EST on ABC (episodes 2-5 air solely on ESPN on June 14, 15, & 17)
June 12
The Last Ship S3 (TNT)
What is it? Despite seemingly curing the pandemic that threatened the world in S1 & 2, the crew of the Nathan James destroyer must head to Asia to prevent a mutation from ravaging China while also contending with the abduction of several crew members.
Why should you care? This series is rah rah Americana wrapped up in a Michael Bay pro-military drama…and yet it has an endearing 80s action movie charm. Much of that can be attributed to its well-executed action sequences and charming performances by McSteamy vet Eric Dane, Firefly favourite Adam Baldwin and Rhona Mitra (whose doctor Scott was shot in the S2 finale and may not survive, hence the introduction of Dollhouse/Last Resort actress Dichen Lachman).
# of episodes: 13
When does it return? Sunday, June 12 at 9pm EST on TNT
June 13
Guilt S1 (Freeform)
What is it?  An "edgy, soapy thriller" (their words, not ours) that revolves around an American in London who becomes the prime suspect in the savage murder of her roommate. As the investigation unfolds, the viewers will question whether she's a naive, young girl whose poor decisions are being magnified under the ruthless glare of the British tabloids, or whether she's a sociopath who brutally murdered her friend.
Why should you care? This is basically the Amanda Knox story relocated to Britain, so it's sure to lurid and sensational. Plus: Billy Zane! You can never go wrong with Billy Zane.
# of episodes: ~10-13 presumably?
Debuts: Monday, June 13 at 9pm EST
BrainDead S1 (CBS)**
What is it?  A different kind of political thriller. BrainDead follows a young fresh-faced Hill staffer (Winstead) getting her first job in Washington, D.C. and discovering two things: The government has stopped working, and tiny bugs have come to Earth and eaten the brains of a growing number of Congressmen and Hill staffers. Starring Mary Elizabeth Winstead, Danny Pino, Grease Live's Aaron Tveit, and Monk's Tony Shalhoub.
Why should you care? This series hails from Michelle and Robert King, the creators of CBS' The Good Wife and this show is their new baby (they essentially pulled the plug on the Julianna Margulies drama in order to move the entire crew over to this political comedy). It'll be worth checking out for that reason alone.
# of episodes: 13
Debuts: Monday, June 13 at 10pm EST
Major Crimes S5 (TNT)
What is it?  The return of The Closer's spin-off, which continues to chug along in season 5.
Why should you care? You were a fan of the previous show and/or you love series star Mary McDonnell?
# of episodes: 13
Returns: Monday, June 13 at 10pm EST
June 14
Uncle Buck S1 (ABC)
What is it?  This is seemingly the billionth TV series adaptation of a known film property hoping to tap into audience goodwill (Fun fact: it's also the second attempt for this particular property following an ill-fated attempt back in the 90s). If you don't know the logline: Uncle Buck is a fun loving but irresponsible guy who needs a job and a place to stay and becomes a defacto babysitter to his nieces and nephew as a result.
Why should you care? The summer debut doesn't indicate a lot of confidence from ABC, but the series does star comedian Mike Epps and actress Nia Long, so the cast is decent. It's the concept that may let this down; it just looks tired. Unless those promos aren't doing the show justice, this is likely going to be blah.
# of episodes: 8
Debuts: Tuesday, June 14 at 9pm EST
Animal Kingdom S1 (TNT)
What is it?  Wait, what did we just say about TV adaptations of films? This is a redo of the Australian film about a 17-year-old boy, who, after the death of his mother, moves in with the Codys, a criminal family clan governed by manipulative matriarch Smurf.
Why should you care? Rumour on the street (ok, Twitter) is that Animal Kingdom isn't great, but man, check out that cast: Ellen Barkin takes over the Jacki Weaver role from the film, while the boy's uncles are played by Felicity's Scott Speedman and Southland's Shawn Hatosy.
# of episodes: 10
Debuts: Tuesday, June 14 at 10pm EST (2 hour premiere)
Wrecked S1 (TBS)
What is it? A new comedy about a bunch of nobodies who get stranded on a desert island after their plane goes down and all hell breaks loose.
Why should you care? If you've ever wondered what would happen if someone removed all of the mysteries from LOST and made it a comedy, this is the show for you. Between this and the delightfully irreverent Angie Tribeca, TBS clearly thinks they've got silly all wrapped up.
# of episodes: 10
Debuts: Tuesday, June 14 at 10pm EST (back to back episodes)
June 15
Another Period S2 (Comedy)

What is it? Presumably the description from S1 hasn't changed dramatically: The period comedy follows the lives of the Bellacourts, the first family of Newport, Rhode Island, at the turn of the 20th century as sisters Lillian and Beatrice struggle to become famous. Think Downton Abbey meets Keeping Up With The Kardashians.
Why should you care? The first season flew waaaaay under the radar, but having seen a few episodes, we are prepared to endorse this very silly, very rude comedy.
# of episodes: 10
Returns: Wednesday, June 15 at 10pm EST
June 16
Aquarius S2 (NBC)
What is it? In a nutshell: David Duchovny versus Charles Manson (redux).
Why should you care? <Crickets> NBC made a colossal mistake debuting the entire first season online before attempting a traditional week by week roll-out on TV. When the live ratings went off a cliff, the peacock network shipped the series off to Saturdays, but only after giving Aquarius an early renewal. Don't expect growth, so if you're a fan of the series, cherish this second season.
# of episodes: Presumably 13
Returns: Thursday, June 16 at 9pm EST
June 17
Orange Is The New Black S4 (Netflix)**
What is it?  S4 of the ladies of Litchfield will find the prison a wee bit more crowded following the events of last season. Plus: Piper embraces her dark self and presumably Sophia and Nicky will return to gen pop eventually.
Why should you care? After suffering a sophomore slump, OITNB rebounded last year with a season that felt creatively refreshed and added layers of complexity to characters old and new. The same qualities that have made the series a much-watch since its debut remain in play, with a talented cast unlike any other show, so here's hoping the magic from last season carries over.
# of episodes: 13
Returns: Friday, June 17 at 3pm PST
June 18
Mother, May I Sleep With Danger? (Lifetime)**
What is it?  A remake of the quintessential 1996 made-for-TV cult property, with Tori Spelling shifting from teen victim to mom. Oh and this time isn't of a Marky Mark-style bad boyfriend, the threat is embodied by lesbian vampires. Yes, you read that right.
Why should you care? Normally we wouldn't give a hoot about a TV movie (on Lifetime no less), but did you see the part about lesbian vampires?! How do you say no to that? A: You don't.
Debuts: Saturday, June 18 at 8pm EST
June 19
The Jim Gaffigan Show S2 (TV Land)
What is it? Gaffigan stars as a fictionalized version of himself: a stand-up comedian raising five children in a two-bedroom New York City apartment. Sounds a bit crowded, which is presumably where the comedy comes in.
Why should you care? Like the majority of TV Land series, this is a little-seen, little-buzz series (despite light comparisons to Louie and an affable lead in Gaffigan). If you're hurting for "slice of life" comedy this summer, you can probably do a lot worse than this.
# of episodes: Presumably 10-11
Returns: Sunday, June 19 at 10pm EST (2 episode premiere)
Murder in the First S3 (TNT)
What is it? A detective anthology drama television series created by genre heavyweight Steven Bochco. Each season follows a new case, but in all honesty we couldn't be bothered to look up what that will be this year.
Why should you care? Look, we 

love

the people on this show (Taye Diggs? Kathleen Robertson? Absolutely!), but this show has no buzz and looks soooooo generic, we just can't. There's too much else on, so unless you're a crime procedural junkie, this is skippable.
# of episodes: Presumably 10-12
Returns: Sunday, June 19 at 10pm EST
June 20
The Fosters S4 (Freeform)
What is it? The series follows the lives of the title Foster family: a lesbian couple raising a multi-ethnic blended family of biological, adopted and foster children. Wacky hijinks ensue.
Why should you care? The series evokes an old timey WB family drama vibe (Everwood can you hear us?) and fans are extremely passionate. We're not exactly the target demograph, but there's something appealing about a property like this existing in this day and age.
# of episodes: Presumably 20-21 (2 half seasons of 10-11 eps)
Returns: Monday, June 20 at 8pm EST
Odd Mom Out S2 (Bravo)
What is it? Comedian Jill Kargman plays a fictionalized version of herself: a mom who is forced to navigate the wealthy mommy clique in NY 's prestigious Upper East Side neighborhood. The trailer above is for S1, but presumably it captures the essence of S2.
Why should you care? This is one of only a few scripted original Bravo series, but it fits firmly within the bougey, affluent Hollywood lifestyle that the cable network caters to. We'll confess we have never heard of the series, but S2 has a strong comedy guest roster: Drew Barrymore, Molly Ringwald, John Hodgman, Amy Sedaris, and Blythe Danner.
# of episodes: Presumably 10
Returns: Monday, June 20 at 10pm EST
June 21
Pretty Little Liars S7 (Freeform)
What is it? Something, something A. You either know the drill or you don't at this point.
Why should you care? Ugh – supposedly this is the final season, which means all of this ridiculousness is finally coming to an end. Not a minute too soon.
# of episodes: Potentially 20 (if Freeform splits the season)
Returns: Tuesday, June 21 at 8pm EST
Greenleaf S1 (OWN)**
What is it? The series follows the unscrupulous, scandalous, lie-filled world of the Greenleaf family and their sprawling Memphis megachurch. Our audience surrogate is Grace, the estranged daughter who has returned home 20 years after the mysterious death of her sister, Faith.
Why should you care? Full confession: we have never watched a series on OWN before, but this one looks pretty awesome (by which we mean: Oprah! Keith David!) The second trailer (above) veers dangerously close to Empire-levels of soapy ridiculousness, but clearly OWN believes in it – Greenleaf has already been renewed for S2.
# of episodes: 10
Debuts: Tuesday, June 21 at 10pm EST (followed by ep 2 the next day)
Queen of the South S1 (USA)**
What is it? The series tells the story of Teresa Mendoza (Alice Braga). When her drug-dealing boyfriend is unexpectedly murdered in Mexico, Teresa is forced to go on the run and seek refuge in America, where she teams with an unlikely figure from her past to bring down the leader of the drug trafficking ring. In the process, she learns the tools of the trade and strategically positions herself to become the leader of the Cartel.
Why should you care? Sounds like Queen of the South could fill the Narcos hole in our viewing schedule and USA has kind of been on a roll with their original programming lately (Colony proved much better than anticipated).
# of episodes: 13
Debuts: Tuesday, June 21 at 10pm EST
June 22
American Gothic S1 (CBS)
What is it? The series "centers on a prominent Boston family left reeling in the wake of the chilling discovery that someone in their midst is linked to an infamous string of murders. As shocking secrets from the past and present are revealed, their mounting suspicion and paranoia that one of them is a killer threatens to tear the family apart." Boy, we sure hope someone didn't get paid to write this bland description!
Why should you care? First off, banish any associations that the name of this series has with the late, great 1995 series by Sam Raimi & Shaun Cassidy (starring a pre-famous Sarah Paulson). This one is tricky: CBS gave the series a straight-to-order pick-up, which suggests good things, but then they buried it in summer, which is…not good. This has all of the bearings of a one-and-done, but you never know.
# of episodes: 13
Debuts: Wednesday, June 22 at 10pm EST
June 23
Thirteen S1 (BBC America)**
What is it? The series series follows a woman who must learn to put her life back together after being held captive in a basement for 13 years—while aiding police as they seek to track down her tormenter, who has escaped (because, of course, he has).
Why should you care? Might as well get this out of the way right off the bat: <Insert Room reference here>. This is an UK import, which traditionally means that the quality of this series should be pretty good. Still, the subject matter is dour and there's not much to suggest that is anything more than another variation of a good old fashioned police procedural. We'll check it out, but our expectations are tempered.
# of episodes: 6
Debuts: Thursday, June 23 at 10pm EST
June 25
Center Stage: On Pointe (Lifetime)
What is it?  A (likely completely unrelated) made-for-TV threequel to the feature film Center Stage and its direct-to-video sequel, featuring what we can only hope will be great ballet and mediocre acting.
Why should you care? You probably shouldn't, but the original, with its great dance sequences, inept acting (Zoe Saldana excluded) and final number set to Jamiroquai's 'Canned Heat' still gets us going.
Debuts: Saturday, June 25 at 8pm EST
June 26
Ray Donovan S4 (Showtime)
What is it? The vaguely ominous description accompanying the trailer says "Last season's intense battle with the Armenian mafia leads a wounded Ray to reconnect with his forsaken faith. With this second chance at redemption, Ray is on a path to becoming a much better husband and father. But while things at home are improving, his work introduces him to worlds more formidable and dangerous than ever before."
Why should you care? We never really latched onto Ray Donovan, but Schreiber and Jon Voigt have been nominated for all kinds of awards for their performances, so if tempered violence, morally ambiguous protagonists and crime stuff is your bag, this is the show for you.
# of episodes: 12
Returns: Sunday, June 26 at 9pm EST
Roadies S1 (Showtime)
What is it? Per Vulture, "the series is an one-hour ensemble comedy about the music world, seen through the eyes of the unsung backstage heroes who tour the U.S. with the group the Staton-House Band."
Why should you care? As with many cable series, it's all about the pedigree of the cast (including leads Luke Wilson and Carla Gugino, plus Whale Rider's Keisha Castle-Hughes, former It girl Imogen Poots and Rafe Spall). Most significantly though, the show hails from Almost Famous creator Cameron Crowe, who knows a thing or two about behind the scenes music tales filled with heart. This could be sentimental slog (like many of Crowe's recent films) or it could recapture the magic of Penny Lane. Here's hoping for the latter.
# of episodes: 10
Debuts: Sunday, June 26 at 10pm EST
June 28
Dead of Summer S1 (Freeform)
What is it? Set in the 1980s at Camp Stillwater, Dead of Summer is an horror/comedy "set at a seemingly idyllic summer camp that is revealed to have its share of twisted — and occasionally deadly — secrets." On TV, what other kind of secrets are there?
Why should you care? Genre vet Elizabeth Mitchell (LOST, V) heads the cast as the camp director so that's a plus. Unfortunately the series hails from Once Upon A Time executive-producers Adam Horowitz and Edward Kitsis, which doesn't bode well for Dead of Summer's plotting (or special effects).
# of episodes: 10
Debuts: Tuesday, June 28 at 9pm EST
Zoo S2 (CBS)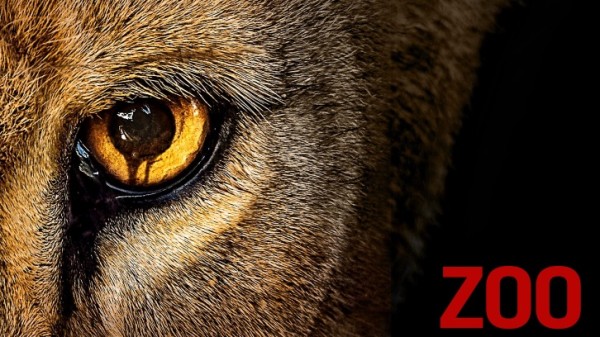 What is it? S2 of CBS' so dumb it's almost enjoyable genre series about killer animals, which last year nearly drove our reviewer Fictura insane.
Why should you care? The final scenes of the future-set season finale featuring animals of all kinds gathering together to pin our heroes in a crowded city streets suggests a darker direction for the show that may actually make it watchable. Emphasis on "may". This show is really dumb, though.
# of episodes: 13
Returns: Tuesday, June 28 at 9pm EST
June 30
Sex&Drugs&Rock&Roll S2 (FX)
What is it? A washed-up singer reunites the band with his estranged daughter replacing him on vocals while he works as the songwriter and her mentor. According to Wikipedia, the experience allows him to "experience the challenges of [being] an aging rock star in a music landscape fueled by hip-hop and pop, as well as caring for someone other than himself for once with his daughter back in his life."
Why should you care? Some people enjoy Denis Leary and there's always John Corbett, but this one never really appealed to us and it didn't make much of a splash last year, earning mixed reviews from critics.
# of episodes: 10
Returns: Thursday, June 30 at 10pm EST
Between S2 (CityTV / Netflix)
What is it? The continued adventures of the under 18 residents of Pretty Lake, where a viral outbreak has killed all of the adults and left a bunch of idiot children in charge.
Why should you care? You shouldn't. In fact, you should run the other away at the slightest mention of this flaming garbage heap. Between topped the 2015 Worst of Bitch Awards and for good reason: it is terribly written, poorly acted, ugly-looking and routinely uses child murder/death as a plot device without consequence. This is the worst that TV has to offer.
# of episodes: 6
Returns: Thursday, June 30 at 8pm EST (Canada) / 11:30pm EST (US)
And. That. Is. It for June! Whew (this may have actually taken us most of the month to write). We'll be back with a preview of July (look out for sci-fi on Syfy) and in the interim, be sure to check out our festival coverage of Toronto's Inside Out LGBT Film Festival.