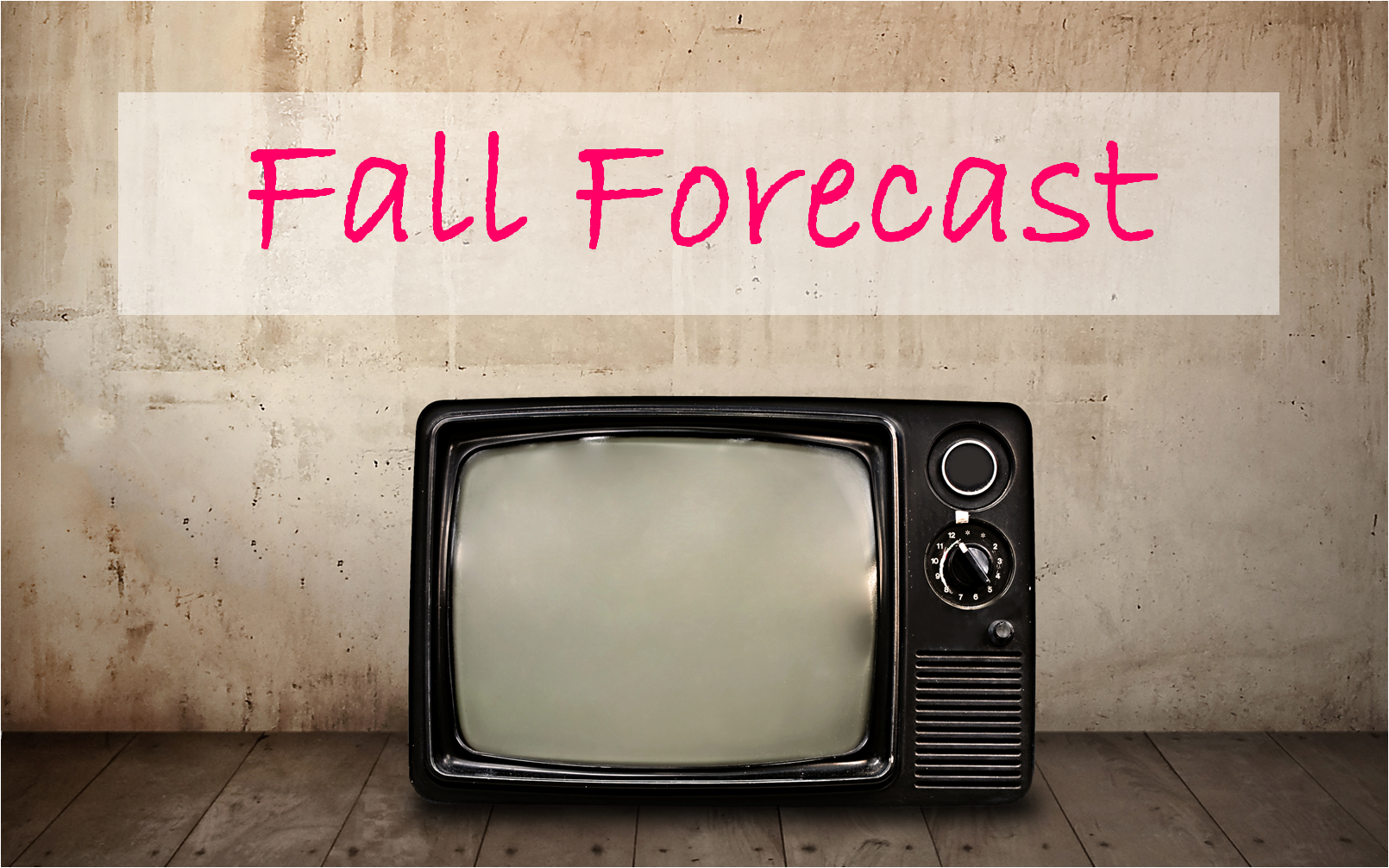 We've played in the sun. We've taken vacations. We took in some conferences, some film festivals and we've watched some marvelous summer TV.
But let's get serious because the fall is upon us. The glorious, beautiful fall television season. It's a time when seemingly half a dozen shows debut each day, and shiny newbies compete with old favourites for the valuable real estate we affectionately refer to as your eyeball time and your DVR/TIVO space.
So tag along with us as we guide you through what we're going to watch this fall…
*Please Note: All times are Eastern Standard Time. Our ongoing coverage of the following shows will continue in September, including:
Grimm: Mondays @ 10pm on NBC (Moves to Fridays @ 9pm on Sept 21)
Lost Girl: Fridays @ 10pm on Syfy (S2 Finale Sept 14)
So what's new?
Grimm S2
Debuted Monday, August 13 @ 10pm EST on NBC (Moves to Fridays @ 9pm EST on Sept 28)
What's it about? A Portland police detective discovers he is a Grimm, a supernatural protector of the innocent who battles Wessen, creatures that live like – and often prey on – humans
Why should you care?  The first season ran hot & cold, with an interesting premise, a wooden lead actor and a steadying improving mythology about Noble families who control the Wessen world. S2 has thus far introduced Nick's (David Giuntoli) mother in its two-part premiere (reviews 1 & 2) and recently brought Nick's partner Hank (Russell Hornsby) into the fold.
Reviewer: cinephilactic (Saturdays)
Doctor Who S7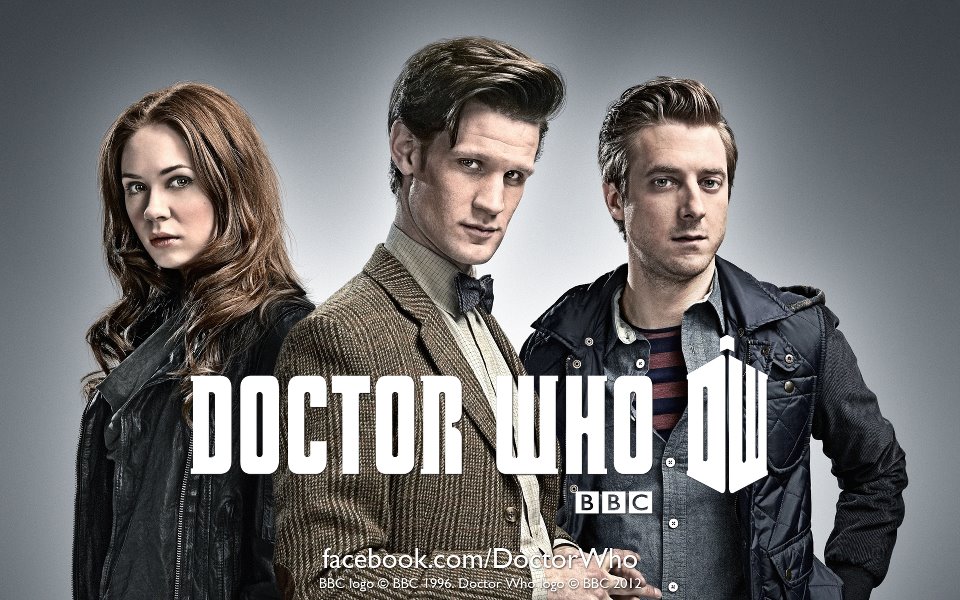 Debuted Saturday, Sept 1 @ 9pm EST on BBC America
What's it about? An immortal Time Lord, The Doctor (Matt Smith), experiments with timey-wimey stuff in his T.A.R.D.I.S, an old fashioned blue police box that's bigger on the inside than it is outside
Why should you care? This is the longest running science fiction TV show in history, showrun by the same guy who manages the British Sherlock and it takes risks that no other show – genre or otherwise – is taking. Last year the show was TVAngie's #1 show in the 2011 Bitch Awards and this year says goodbye to beloved traveling companions Amy Pond (Karen Gillan) and her husband, Rory (Arthur Darvill)
Reviewer: TVAngie (Sundays)
Check out all of our Doctor Who coverage here
Revolution S1
Debuts Monday, Sept 17 @ 10pm EST on NBC
What's it about? Every technological device in the world craps out, leaving humanity back in the stone age. The mystery of why the blackout happened is superseded only by the desperation to survive in a new world ruled by outlaws
Why should you care? The show is from executive producers JJ Abrams (Alias, Lost, Fringe) and Eric Kripke (Supernatural), which gives it some serious genre cred. Plus Giancarlos Esposito (Gus from Breaking Bad) is the villain and one of the best parts of Lost – Elizabeth Mitchell – was recently cast. 'Nuff said.
Reviewer: cinephilactic (Tuesdays)
Parks & Recreation S4
Returns Thursday, Sept 20 @ 9:30pm EST on NBC
What's it about?  Criminally overlooked and underappreciated (by even NBC standards), the critical and fan-favourite comedy starring Amy Poehler as a dimwitted public servant with a lot of heart returns for a fourth – and possibly final – season of Pawnee madness
Why should you care? Many in both the critical and fan world believe that Parks & Recreation is the most consistently funny show in the NBC roster. Plus Nick Offerman's Ron Swanson is always good for a laugh.
Reviewer: caitlinthedvrslayer (Fridays)
Modern Family S4
Returns Wednesday, Sept 26 @ 9pm EST on ABC
What's it about? The tale of three related families enters its fourth season with the promise of a new addition: Gloria (Sofia Vergara) is pregnant!
Why should you care? The show is one of the most celebrated comedies currently airing on television and the introduction of a pregnancy should create a new level of madness to this madcap family's life
Reviewer: Pollysgotyournumber (Thursdays)
Last Resort S1
Debuts Thursday, Sept 27 @ 8pm EST on ABC
What's it about? After refusing to fire a nuclear missile at Pakistan, the crew of a US submarine take refuge on a small populated island and declare themselves the smallest nuclear power in the world
Why should you care? The cast is amazing: Andre Braugher, Scott Speedman, Dollhouse's Dichen Lachman and The O.C.'s Autumn Reeser. Plus it's getting some of the best reviews of any new show this year
Reviewer: cinephilactic (Fridays)
Elementary S1
Debuts Thursday, Sept 27 @ 10pm EST on CBS
What's it about?  Sherlock Holmes gets a modern update. After suffering a breakdown, Holmes – now living in NY – is paired with female physician, Dr. Watson, and works on unique cases for the police
Why should you care? A) Johnny Lee Miller and Lucy Liu should make for a great pair, including the revisionist update on Watson's gender and B) if it's even half as good as the British update, Sherlock, we're in for a great ride
Reviewer: TVAngie (Fridays)
Fringe S5
Returns Friday, Sept 28 @ 9pm EST on FOX
What's it about?  The fifth – and final – season of one of the biggest cult shows on TV follows the continuing adventures of FBI agent Olivia Dunn (Anna Torv) and the two men in her life, Peter Bishop (Joshua Jackson) and his brilliant/eccentric father, Walter (John Noble)
Why should you care? Well it is the final season, so that's nearly reason enough. The show will also jump into the dystopian future world outlined in 4×19 'Letters Of Transit' in which the mysterious Observers have taken over the world
Reviewer: TVAngie (Saturdays)
Check out all of our Fringe coverage here
Revenge S2
Returns Sunday, Sept 30 @ 9pm EST on ABC
What's it about?  The soapiest show on TV returns for a second season of death, lies and biting one-liners. Revenge focuses on Emily Thorne (Emily VanCamp) as she tears through the Hamptons on a mission of REVENGE! for her father's wrongful imprisonment and death. Her adversaries: the family Grayson, and – more specifically – the Ice Queen, Victoria (Golden Globe nominee Madeleine Stowe)  
Why should you care? The bitchy dialogue is superseded only by the extreme lengths Emily will go to. Plus now she's got to contend with a pregnant ex-stripper friend, Faux-Manda (Margarita Leiviva) and seek out the mother she thought was dead (Jennifer Jason Leigh)
Reviewer: cinephilactic (Mondays)
Check out all of our Revenge coverage here
Homeland S2
Returns Sunday, Sept 30 @ 10pm EST on Showtime
What's it about?  After a gripping first year of domestic espionage, Showtime's heavyweight awards contender comes back for a second season. Many wondered how the drama – which follows Claire Danes' damaged Carrie Matheson chasing Damian Lewis' soldier-turned-terrorist Brody Sinclair – could last for a season, much less two. In hindsight doesn't that look foolish? Homeland was easily one of the most engrossing shows of 2011 and we see no reason why it won't continue to be in 2012.  
Why should you care? Homeland was cinephilactic's #1 show in the 2011 Bitch Awards. Plus don't you want to find out what happened to Carrie following her Electro-Shock Therapy? We certainly do!
Reviewer: cinephilactic (Mondays)
Check out all of our Homeland coverage here
Arrow S1
Debuts Wednesday, Oct 10 @ 8pm EST on The CW
What's it about?  Based on characters appearing in comic books and graphic novels published by DC Comics, Arrow tells the story of Oliver Queen (Stephen Arnell), a millionaire who disappears and is presumed dead only to return to defend his city against crime. Sound familiar?
Why should you care? Even if this is Batman: The CW Years it's got a great cast including cinephilactic's secret crush, Katie Cassidy (one of these days she'll be on a show that works!), Susanna Thompson (of Once & Again), and newly announced John Barrowman (Torchwood) has come on-board for a stint.
Reviewer: cinephilactic (Thursdays)
Nashville S1
Debuts Wednesday, Oct 10 @ 10pm EST on ABC
What's it about?  Country music singer, Rayna James (Connie Britton) must hitch her fading star to a new starlet, Juliette Barnes (Hayden Panettiere) in ABC's sudsy new drama.
Why should you care? Perhaps you missed Connie Britton's name? We'll follow the former Mrs. Coach anywhere, especially now that she's not competing with a black latex clad man, and the excellent supporting cast, including "The Cheerleader" Panettiere, Eric Close and Powers Booth are well worth tuning in for. Word on the street suggests this is one of ABC's best new shows, and the Wednesday (former Revenge) timeslot demonstrates the faith the network has in it.
Reviewer: The Dude (Thursdays)
The Vampire Diaries S4
Returns Thursday, Oct 11 @ 8pm EST on The CW
What's it about?  Follows the continuing adventures of the supernatural creatures of Mystic Falls, including vampires, werewolves, witches and the occasional unfortunate human.
Why should you care? Not only is VD one of the fastest moving television shows plotwise, it's surprisingly well-acted, has an incredibly devoted fanbase and *SPOILER* killed off its main character in last season's finale. Everyone is desperate to find out what Elena (Nina Dobrev) will be like now that she's a blood-sucker, just like her two (!) boyfriends, Stefan (Paul Wesley) and Damon (Ian Somerhalder) who are also brothers (!!).Yeah…there's a lot going on
Reviewer: The Dude (Fridays)
The Walking Dead S3
Returns Sunday, Oct 14 @ 10pm EST on AMC
What's it about?  After a zombiepocalypse, a group of disparate humans band together against the undead but find that their greatest challenge is surviving each other
Why should you care? The final episodes of S2 picked up the pace after a sloooow start and indicated big things ahead: the introduction of the jail, as well as fan favourites Michonne (Danai Gurira) and the Governor (David Morrissey)
Reviewer: TVAngie (Mondays)
Check out all of our The Walking Dead coverage here
American Horror Story: Asylum
Returns Wednesday, Oct 17 @ 10pm EST on FX
What's it about?  Explores the secret horrors within a mental asylum in 1964 run by evil Sister Jude (Golden Globe nominated Jessica Lange), her superior Monsignor O'Hara (Joseph Fiennes), potential Nazi Dr. Arden (James Cromwell), psychiatrist Dr. Thredson (Zachary Quinto – drool), a nymphomaniac played by Chloe Soveigny and personal fave Sarah Paulson as lesbian journalist, Lana. Plus Maroon 5 frontman Adam Levine makes his first prime-time acting gig (?!)
Why should you care? The first installment racked up an impressive 17 Emmy nominations, despite being frequently incoherent and focusing on gore, not scares. What will the period-set second season be like? The curiousity factor – and expectation level – is dramatically higher this go around
Reviewer: cinephilactic (Thursdays)
Happy Endings S3
Returns Tuesday, Oct 23 @ 9pm EST on ABC
What's it about?  A comedy about six wacky friends who get into a series of unusual situations / competitions / challenges
Why should you care? Happy Endings is easily one of the wackiest comedies on television, but the show is returning on a very crowded comedy night in an untested slot and will need the support of its ardent fans to help it survive. Thankfully it's also one of the funniest shows with only Dave (Zachary Knighton) failing to deliver an out-of-the-box hilarious character. Hopefully now that he's dating Alex (secret ace in the hole Elisha Cuthbert) he'll get more amusing
Reviewer: yellowwait (Wednesdays)
Check out all of our Happy Endings coverage here
Whew! And that's it for us. What are you most excited for? What are you sampling or have you already decided which shows get a season's pass? Hit up the comments below and tell us about your Fall 2012 TV watching plans